COMING SOON
Online Personal Branding Courses
Fall 2023
Be Seen.
Be Heard.
Be Understood.
The Image Studios was the Midwest's first full-service image consultancy. Today, it is a premier image and brand communication firm that partners with individual and institutional clients. We deliver leadership presence and personal branding skills that empower talent to live the highest leadership values. We call it "Living the Brand." You and your team will call it success — the result of looking, speaking, and behaving in a manner that attracts the visibility, respect, and influence you deserve.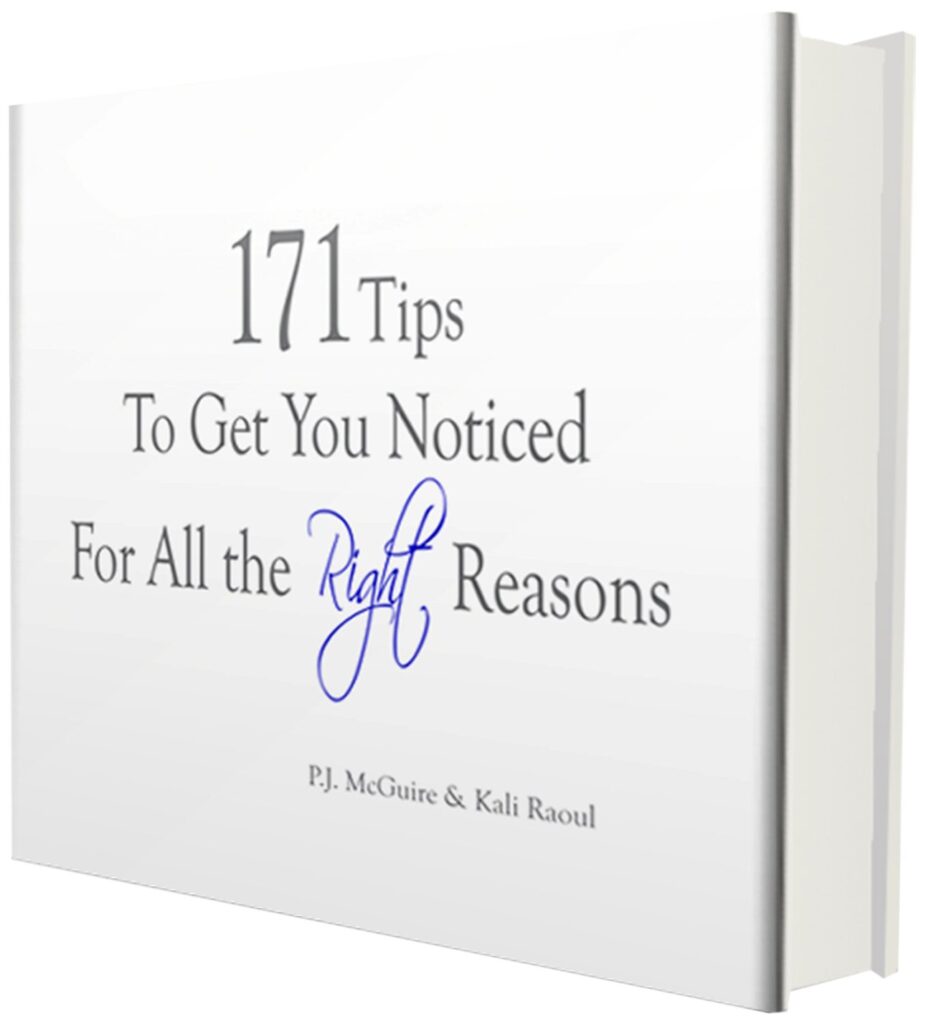 The complete Image Studios curriculum will be available online this fall.
Until then….
You can get noticed with tips from our first book.
This full-color novelty book is the brainchild of two presence experts – etiquette and protocol consultant P.J. McGuire and image consultant Kali Patrice – who have made empowering people to leave positive and memorable impressions their life's work. The tips you find in this book are simple enough to implement today and impactful enough to change your life forever.